The Caples Awards 2020
Jury President
Nicky Bullard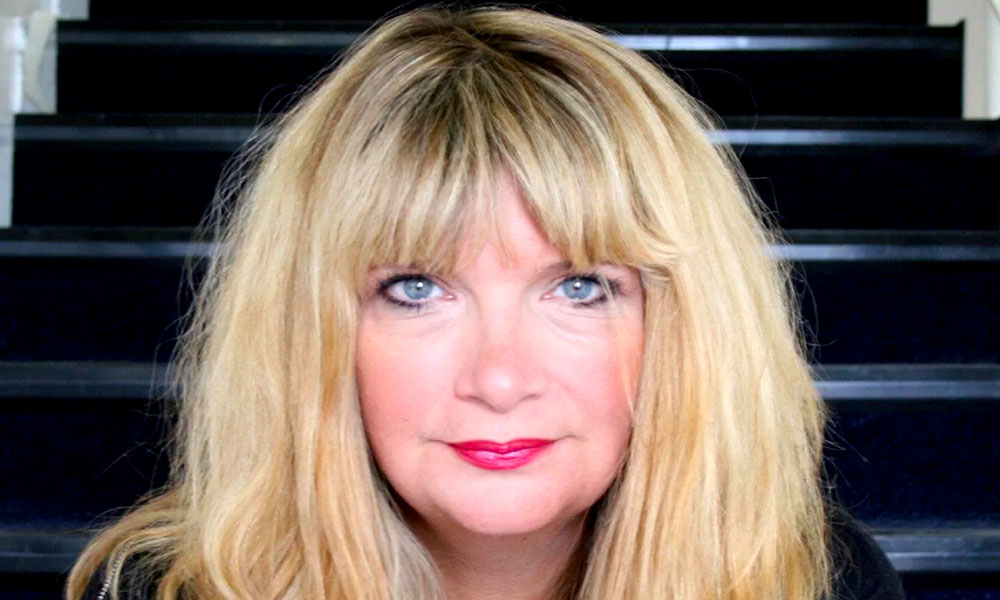 The Jealous Show.
For me, the Caples is a wonderful industry secret.
It's judged by top tier international creatives.
It's tough to win.
It's a warm, warm experience.
And most importantly, it's just before Cannes.
We get to see what the Cannes jury has yet to see.
Which is incredibly exciting as well as a huge privilege.
So, what's my steer for the jury? Well it's nothing new.
I simply want us to award work that makes us feel something.
Surprise.
Joy.
Anger.
Elation.
And, of course, the best and worst emotion of them all.
Jealousy.
Samuel Åkesson
Independent creative director and brand consultant

Samuel's career started in London, where he spent seven years at different agencies, four years of which were with Fallon, working on some of the most creatively acclaimed campaigns of the time for Sony, Orange, Cadbury and BBC. He was named a talent to watch in Creative Futures by the Creative Review as well as a Young Gun by the Art Directors Club in New York. He was ranked number eight on the list of most awarded Art Directors in the world.

In 2009 Samuel joined Forsman & Bodenfors in Stockholm where he spent 9 years as a senior creative partner during a time when the agency was listed as one of the most creative on the planet.

Samuel has been a keynote speaker around the world and his career includes over 100 international awards, including gold at Cannes and four D&AD pencils.

Samuel now works independently as a creative director and brand advisor, directly with clients from small start-ups to global organisations.

Rosie Bardales
Partner and Chief Creative Officer, BETC London

When, five years ago, BETC Paris began to expand into a boutique global network focused on premium creativity, BETC London was the first extension and Rosie their first creative hiring.

Prior to this, Rosie worked for some of the best ad agencies in the world. Spanning the globe from LA, NYC, to Latin America, Asia, Europe and London.

Before joining BETC London she was Creative Director at Wieden+Kennedy Amsterdam, where she led the integrated launch for Levi's Global as well as the Powerade campaigns for the 2012 Olympics and the 2014 FIFA World Cup.

Rosie has also worked for BBH London, Mother London/Bueno Aries and Cliff Freeman and Partners in New York, working with brands such as Coca-Cola, SABMiller Global, Britvic, Nike, Burberry, P&G, Unilever, Mondelez, LVMH, Bacardi, Gant, Fox Broadcast.

Rosie has been on Executive Boards for The One Club, The Clio's, The New York Festival, and D&AD. She has been awarded globally and recognized as a Top Creative Influencer by The New York Times.

István Bracsok
Founding Partner and Chief Creative Officer, White Rabbit Budapest

István started his career at Ammirati Puris Lintas as an Art Director.

After working at Saatchi & Saatchi and at DDB Budapest, he became Executive Creative Director at JWT.

After this, he set up the independent ad agency White Rabbit Budapest with his partners, where he has been working for more than ten years.

He has sat on many juries and is a member of D&AD, The One Club, the Art Directors Club, Creative Circle and the International Academy of Digital Arts and Sciences.

Other achievements include:
Nominated for 'Influencer of the Year' on Creativepool
#1 Creative Director, #1 Art Director and #1 Typographer and #1 Advertising Agency in Lürzer's Archive country rankings.

When he is not making ads, he likes to listen to his collection of vinyl records, take care of his exotic houseplants or count clouds. He happily opens a bottle of good wine to accompany any of these activities.

Nigel Clifton
Head of Creative, N20

Nigel's first award was a Caples, over 20 years ago. Since then his role as Creative Director has taken him on a meandering path from doordrops to live events and everything in between.

He loves direct ideas and claims to have taught Patrick Collister everything he knows on the subject.

(Not entirely untrue – Ed)

Ron Copeland
Creative Director, Rodgers Townsend, St. Louis

Ron is a creative lead at one of the most awarded agencies in the Midwest US. Well-versed in both above and below-the-line-advertising, he's always had a passion for the most targeted of marketing.

A strategically minded designer at heart, he's helped propel brands such as AT&T, State Farm Insurance, Bank of America, Monsanto, Spectrum Brands, AB/InBev, Energizer Batteries and Enterprise Holdings.

An internationally awarded creative leader, Ron's been invited to judge multiple shows, including, over many years, The Caples Awards.

Maria Devereux
Executive Creative Director, Colenso BBDO, Auckland

Maria began her career at Colenso BBDO, Auckland where she won six Cannes lions in her first six years as an Art Director. Prior to being a creative she headed up Colenso's Design Department.

After Colenso BBDO, TAXI in Toronto called. As Creative Lead on McCain Foods, she spent her days travelling back and forth across Canada in a private jet to taste test French fries. She's held Creative Director roles at Y&R NZ, Special Group NZ and now, after eight years away, she's returned home to Colenso BBDO.

Her latest work for Pedigree SelfieSTIX has been awarded over 80 times at 23 shows. In addition to creating the world's first doggie Snapchat, she has lit Auckland's iconic harbour bridge with over 96,000 solar powered lights to demonstrate the city's commitment to becoming 100% renewable, created a treehouse restaurant for Yellow, an in-flight fashion show for Air New Zealand (which took two years to receive civil aviation approval), wrapped a New York water tower in 50 kilometres of yarn for D&AD's call for entries and spent four weeks in an RV roaming from New York to Los Angeles to share the music of America from a Telecom smartphone.

She was recently named in Adweek's Creative 100 and has collected over 100 international and local awards for her work at multiple shows including Caples, Cannes, D&AD, One Show, Clio and The Webby Awards.

René Eugster
Founder and Head of Creation, Agentur am Flughafen, Switzerland

An entrepreneur with passion, who completed technical and management apprenticeships before gaining 10 years of experience in client sales and marketing, René has now spent 25 years as the creative head and owner of Agentur am Flughafen, with which he has won over 300 creative awards around the world. He has also been a jury member more than 40 times, at awards such as the Cannes, the DMA Echo Award, the German, Austrian, and Swiss dialogue marketing awards, the German Best of "Business-to-Business" Communication (BoB) Awards, and, of course, The Caples Awards. Over the last 30 years he has also worked as an instructor at a number of training institutes and universities, including the Miami Ad School.

Ian Haworth
Global Creative Lead Team GSK at WPP

Ian's career in advertising has seen him go from tea boy at an art studio, to being the creative lead at global agencies including DMB&B London, Saatchi & Saatchi (New Zealand), TBWA London and Rapp.

After a four-year stint as EMEA Chief Creative Officer for Wunderman, managing the creative output of 78 offices across 36 countries, Ian is now the creative head of WPP's global team serving GSK.

Ian has been humbled to judge some of the industry's major contests from D&AD to Cannes Lions, as well as work with some of the most future-facing brands. Having built and overseen some of the brightest creative and strategic teams in the business, he has over 100 awards to his name.

As a creative leader, one of Ian's primary ambitions has been to raise creative standards, champion inclusivity and nurture talented individuals. He has dedicated his career so far to finding people from diverse backgrounds, with different voices each with the appetite and ability to see things differently.

Adam Lock
Group Creative Director, VaynerMedia, New York

Adam is a multi-awarded, integrated creative. His work strives to merge the romanticism of traditional big idea thinking with the nimbleness of social/digital execution. Australian by birth but New Yorker by address, Adam's career has seen him work across three continents and on some of the most creative brands in the world including Budweiser, Vodafone and Burger King.

Adam is currently a Group Creative Director at VaynerMedia in New York overseeing the Anheuser-Busch, GE and Pepsi / Frito-Lays accounts.

Bronwyn Mackay
Associate Creative Director, Wasserman & Partners, Vancouver

Originally from New Zealand, Bronwyn began her career working on global brands like McDonald's and Volkswagen for DDB before expanding her expertise at various digital and boutique agencies across Auckland. Now Canada-based, she has experience in everything from large-scale integrated campaigns to content creation and commercial directing. An avid traveller, Bronwyn enjoys hiking, camping and red wine drinking.

Beto Nahmad
Executive Creative Director, VCCP Spain

Beto was born in Buenos Aires, Argentina. He is a Media Technician and studied Film and Advertising. He began his career at Agulla & Baccetti before moving to Barcelona to work at important agencies such as Publicis Casadevall Pedren~o, Tandem DDB and JWT Delvico. After eight years, he moved to Madrid to DraftFCB as Executive Creative Director and Director of Innovation.

Nowadays he leads the Spanish office of one of the UK's top agencies, VCCP. VCCP Spain reached break-even in just one year.

After five years, VCCP Spain had become one of the most awarded Spanish agencies at FIAP, El Sol, CdeC and Cannes Lions.

Beto also writes and direct short films.

Stu Outhwaite-Noel
Chief Creative Officer, Creature London

Stu's meteoric rise in advertising began with eight years of kool-aid chugging at Mother before taking his ego and wide-eyed optimism around the corner to set up Creature in 2011 with his founding partners Ben and Dan. Eight glorious years later, said eyes are still wide and ego intact, as Creature rockets on creating fun stuff with a whole host of great brands. Among these are Anchor, the British Red Cross, Carling, Facebook and Moonpig.

Gert Pauwels
Managing Director, Accenture Interactive Benelux

Gert holds a master degree in Business Economics from the Catholic University of Leuven and a postgrad degree in Marketing from Chicago U. He has over 25 years of experience in the (digital) advertising industry. Starting out in account management he quickly learned that his calling was to create campaigns, not just to sell them.

In 2000 he was a co-founder of Atmosphere, the online hotshop within the BBDO group in Belgium, where he held the position of both creative and managing director.

When Atmosphere's work won gold at Cannes, it led to invitations to be a Cannes juror in 2007 and 2013. He has also judged The Caples Awards in 2009 and 2013.

Accolades include 3 Gold, 4 Silver and 6 Bronze Lions.

Under his digital creative direction, TBWA Belgium pulled off a unique hat trick by winning e-agency of the year at the MIXX awards five times in a row between 2012 and 2017. In that same period, the agency brought home 2 Gold, 2 Silver and 3 Bronze Lions from Cannes, a Gold Clio, and a Eurobest Grand Prix.

After 10 years at TBWA, Gert has started at Accenture Interactive as Managing Director. Strongly believing that the future of our sector is bringing together strategy, technology and creativity in meaningful customer experiences, it was time to join the ranks of the company best equipped to address that new challenge.

Meera Sharath Chandra
CEO and Chief Creative Officer, Tigress Tigress

Meera is the founder, Chief Executive Officer & Chief Creative Officer of Tigress Tigress, a digital-led integrated communication agency with operations in India and the UK.

With 35 years of global experience, she is a consistent international award winner and has been on the cyber juries of Cannes Lions, One Show, Clio, Art Directors Club, D&AD and New York Fest multiple times.

Meera has worked across the US, the UK, Hong Kong and India. She has been on the global task forces of Ford, Unilever, Citibank and Nestle. She has been the Executive Creative Director for Momentum Worldwide UK, the Managing Director of Syzygy UK, President & National Creative Director of RMG Connect (JWT), spending a decade at JWT across different geographies, and National Creative Director across five DDB units in India.

A keynote speaker at international conclaves like the World Health Organization in Geneva, the Latin American Advertising Festival and Eurobest, she is also a pro bono contributor towards the WWF "Save The Tiger" initiative.

She is a mentor at the School of Communication Arts, London.

Reuben Turner
Founder and Executive Creative Director at GOOD

GOOD is the UK's largest and longest-running creative agency dedicated to positive social change. Unlike many ECDs, Reuben didn't discover purpose in 2018 but rather longer ago, in the early 2000s when he quit his job to discover what applying creativity to solving humanity's greatest problems might look like. Since then he's led award-winning campaigns for many of the UK's most well-known non-profits as well as helping brands and businesses embrace purpose-driven strategies and ideas.

Liam Wielopolski
Executive Creative Director, Core, Dublin

Liam's career all began in the darkness of an Edit Suite. He then swiftly grew to be a fully-fledged art director and then a creative director within some of South Africa's top creative hothouses. Now he is responsible for maintaining the high creative bar at Core in Dublin, Ireland.

Having cut his teeth on global brands such as Guinness, Heineken, Land Rover, Virgin Atlantic Airways and P&G, he is more than ready to once again take on his favourite challenge of building an agency of strong creative thinkers, producing great results with great creative work.

Both in his own right as an art director and as the lead of several creative departments, he has collected an impressive array of Lions, Pencils and statues from international and local award shows.

In his spare time he likes to chase a little white ball with a big stick around beautifully manicured lawns.