The Caples Awards 2022
Jury President
Ben Mooge
Chief Creative Officer
of Publicis Groupe UK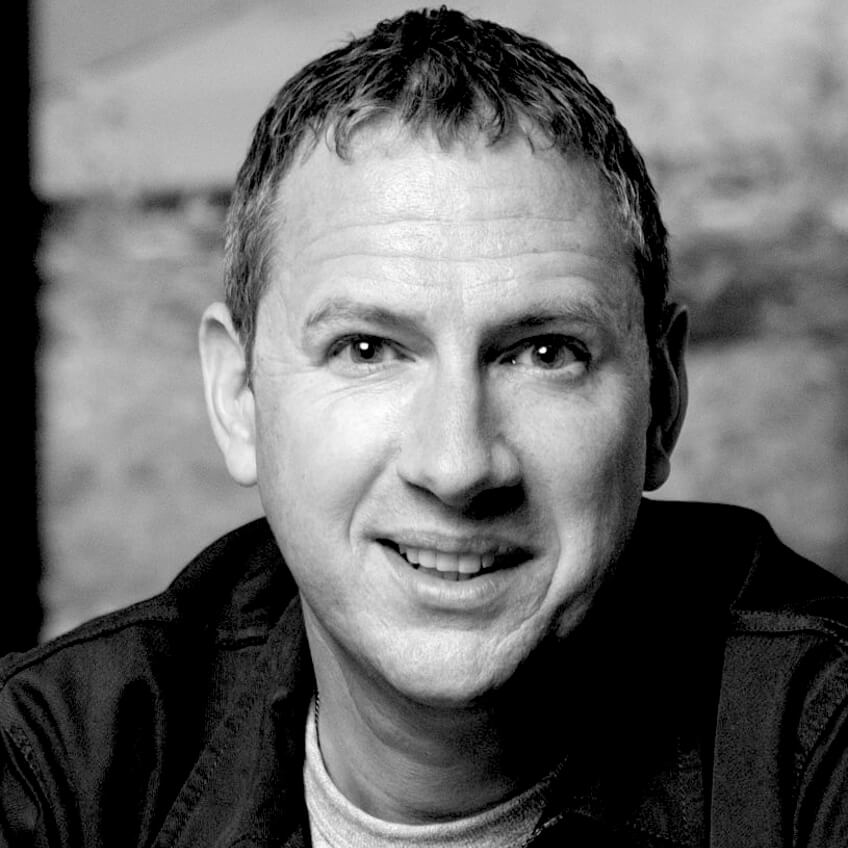 Ben began as a junior writer/runner/teaboy at start-up agency Mother, winning multiple awards for QTV, Unilever, ITV and Orange over ten years and helping it become Campaign's Agency of the Decade.
He left to become Co-Founder and Creative Partner of Work Club, which was Digital Agency of the Year in 2011 and 2012 before being acquired by Havas in 2014.
At Havas, where he was Executive Creative Director, Ben won awards for Carling, Reckitt Benckiser, Heathrow Airport and the Department for Education.
In 2019 he became first Chief Creative Officer to be appointed by Publicis Groupe UK, overseeing the output of Publicis.Poke, Saatchi & Saatchi, Leo Burnett, Digitas, Zenith, Starcom, Sapient, Langland and MSL. Six of the UK's 10 largest advertisers are clients.
His mission is to supercharge creativity and craft across the whole business with a focus on work that transforms his clients' fortunes. He has created new ways to collaborate, made important new creative hires and has helped drive new business, winning Samsung, Disney and Puma.
His agenda as President of The Caples Awards 2022 is simple:
"What I want The Caples to do is remind us all of advertising's purpose. And that is to make the power of creativity work to good effect. I want to further the reach of that power by finding new voices to tell their stories in the most unique and diverse ways. So we'll be launching a Newcomers category for students and creatives currently outside the industry to help them find a way in."
Pedro Americo Creative Director, R/GA Berlin

Pedro Americo is a globally awarded creative director and a punk rocker from Brazil. With over 15 years of experience in different countries such as the UK, Romania and Brazil, he is currently living in Germany and working for R/GA Berlin.

Throughout his advertising career, Pedro has created campaigns for clients such as Mercedes Benz, Ford, Nike, Opel, Volkswagen, o2, Katjes, Ikea, German Red Cross, Coca Cola, L'Oreal and many others. His creative work has been recognised at all major award shows, but the award he's most proud of is the one he got with his Brazilian band Hill Valleys for Best Independent Rock Album of the Year 2005 from Dynamite Magazine.

VJ Anand Regional Head of Creative and Managing Partner of Vaynermedia

From Building Agencies to Making Stuff Go Viral… VJ Anand Is Your Guy.

Former Senior Vice President of Creative of Gojek, and now the Regional Head of Creative and Managing Partner of Vaynermedia APAC - VJ is your go-to guy if you want your brand to be the Talk of The Town or the guy to bring heart and purpose for your brand. At Gojek (Indonesia's first unicorn tech startup), VJ started an internal Creative Labs team of 10 people and grew it to a 120-strong team. He headed up the Creative, Social, In-app Content, and Activation for the Indonesian decacorn. He helped rebrand them in his last months at Gojek and created sonic branding sounds for the Indonesian giant. His last piece of work in Gojek went viral internationally, leading to a hire by Gary Vaynerchuk to help build Vaynermedia APAC. He came into an agency of four people and helped grow it to an agency of 225 now. Here, VJ has run numerous global and regional campaigns; his most recent global work involved conceptualizing and shooting a music video with John Legend for the SK-II brand.

Jacob Bagai Independent creative, Denmark

Jacob has spent 23 years in advertising, most as an independent planner and writer with occasional cameos as creative director at Ogilvy and associate professor at Aarhus University. He founded and ran Adcademy for nine years. A creative training unit facilitating training and inspirational sessions for agencies and marketers across Europe.

Jacob Bagai likes to inject emotion and warmth into cold and clinical briefs. Perhaps that's why he has done 12 years of advising and executing for a large Danish bank.

Over the last three years, Jacob has been involved in gathering data, researching, planning, and writing corporate CSR-reports. The insights gained from the technical CSR-work is the foundation for his next communications consultancy, New Diligence.

Andy Bird Founding Partner, Le Truc New York

Andy Bird is a founding partner of Le Truc, which translates from French as "the thingamajig, the knack, the way".

Le Truc is a next-generation creative model consistent with Publicis Groupe's Power of One and Marcel platform.

Prior to the development of Le Truc, Andy was Chief Creative Officer for the New York flagship office, where he cultivated a talented team of creatives who delivered outstanding work and won numerous awards.

Andy joined the Publicis Worldwide North America leadership team in 2015, after three years as Executive Creative Director of Publicis London. During his tenure, Publicis London was named the 5th highest-ranking UK creative agency in the Gunn Report.

Andy worked started his career at McCann's then spent two decades at BBH London and Ogilvy (in between being a founding partner of Soul/Nitro) and has won many high-profile creative awards on the global stage, including Cannes Lions and D&AD pencils for clients such as American Express, Mattel, Levi's, Jif, Dockers, Diesel, Citi, Walmart and Audi.

Wendy Chan COO Edelman, China

Wendy fell in love with advertising in Year 5 at Primary School. She is still madly in love. She has more than 20 years of 4A and digital agency experience. She enjoys using all forms of creative ideas to solve business challenges. She has won more than 80 awards, both internationally and in China. Back in 2001, she won China's first-ever Gold Lion at Cannes. More recently her work on GSK 'Breath of Life' not only won a Grand Prix, a Gold and two Finalist at Cannes Lions but significantly contributed to the recognition of her company as the Pharma Agency of the Year and her network at the time as Network Agency of the Year.

Her industry honours include being named a 'Global Top 50 Influencer' by MM&M in 2019 and being named among Adweek's 'Creative 100' in 2020.

She passionately supports the industry by serving as a juror at awards shows including Cannes Lions, Spikes, One Show, Adfest, Long Xi, Effie China, Shanghai Advertising Festival, China Advertising Award and now The Caples 2022.

Wendy has worked for McCANN Health Shanghai, for Ogilvy & Mather Shanghai, for Saatchi & Saatchi Guangzhou and is now the Chief Creative Officer of Edelman China.

Frederik Clarysse Freelance copywriter

After completing degrees in Journalism and PR, Frederik started out as a Direct Marketing copywriter in 2005 at an agency called "I Do". He evolved into an all-round creative, developing campaigns for clients like Lidl, Decathlon, American Express and AB-Inbev at agencies like BBDO and FamousGrey.

Along the way his work has been recognized with around 120+ awards, including multiple Cannes Lions and 5 Grand Prix at Eurobest, Epica and Creative Belgium awards.

His passions are cycling, spending time with his 2 children and creating meaningful work.

He forms a creative team with Art Director Tom Jacobs.

Maria Devereux Executive Creative Director, Colenso BBDO, Auckland

Maria began her career at Colenso BBDO, Auckland where she won six Cannes lions in her first six years as an Art Director. Prior to being a creative she headed up Colenso's Design Department.

After Colenso BBDO, TAXI in Toronto called. As Creative Lead on McCain Foods, she spent her days travelling back and forth across Canada in a private jet to taste test French fries. She's held Creative Director roles at Y&R NZ, Special Group NZ and now, after eight years away, she's returned home to Colenso BBDO.

Her latest work for Pedigree SelfieSTIX has been awarded over 80 times at 23 shows. In addition to creating the world's first doggie Snapchat, she has lit Auckland's iconic harbour bridge with over 96,000 solar powered lights to demonstrate the city's commitment to becoming 100% renewable, created a treehouse restaurant for Yellow, an in-flight fashion show for Air New Zealand (which took two years to receive civil aviation approval), wrapped a New York water tower in 50 kilometres of yarn for D&AD's call for entries and spent four weeks in an RV roaming from New York to Los Angeles to share the music of America from a Telecom smartphone.

She was recently named in Adweek's Creative 100 and has collected over 100 international and local awards for her work at multiple shows including Caples, Cannes, D&AD, One Show, Clio and The Webby Awards.

Lisa Fedyszyn Executive Creative Director, Special

Lisa is passionate about making work that makes a difference – throughout her career she has helped overseas New Zealanders "Meddle" in their own election, which saw seats in parliament shift for the first time since 1938. She has created the "Most entertaining recruitment film" (and most successful) for the New Zealand Police, which ­­­­saw the largest intake of female and representative recruits ever. And she once charged male politicians 10% more than women for their coffee, to bring awareness to pay inequality.

Lisa has worked across the Australian, New Zealand and North American markets, including Droga5 New York, DDB Aotearoa and Colenso BBDO. And her work has won at Cannes, Effies, One Show and D&AD. When she was young, she was named in Young Guns Top 10 Creatives of the Decade. And more recently, and not so young, she was named Campaign Asia Creative Person of The Year.

Matt Fraracci Creative Director, Sid Lee Toronto

In 1902 beloved children's author Beatrix Potter met with her editor to discuss an early draft of THE ADVENTURES OF PETER RABBIT featuring a character named Squeaky Tom, a grave-robbing hedgehog addicted to laudanum. Potter's editor thought Squeaky would scare young readers and suggested he be cut from the story. Smiling politely, Potter took a Boer War-era bayonet from her purse and said, 'If anyone's getting cut today, it's you.' She then insisted on a knife fight ('Jakarta rules!' she said. 'No doctors!') and was escorted from the building by security. And that's the difference between beloved children's author Beatrix Potter and Matt Fraracci: Matt Fraracci doesn't get upset when people want revisions.

Aaron Goldring Executive Creative Director, TRACK, DDB Group, Aotearoa

For the past 20 years, Aaron has been creating award-winning ideas and experiences that people can touch, feel, and play with, which positively impact brands.

He's continually searching for new ways to connect with people, from a treehouse restaurant to pollution-destroying superhero capes. And his work has often utilised new and emerging technologies at their heart.

Having returned to DDB Group Aotearoa a year ago, Aaron spent the previous seven years in the UK, leading local and global clients, notably British Airways and E.ON.

During his previous time at DDB Aotearoa, he was Digital Creative Director. In 2012, DDB was named both the Australian and New Zealand Digital Agency of the Year by Campaign Asia-Pacific.

His work has featured in every major award show, including Cannes Lions, D&AD, One Show, Webbys, Creative Circle, AWARD, Spikes Asia, Effies and Caples.

When not working in advertising, he spends his time searching the internet for Thomas the Tank Engine merchandise for his son and convincing his wife that she doesn't need a dog

Geoffrey Hantson Chief Creative Officer, Happiness, an FCB Alliance, in Brussels and Saigon

Geoffrey has won over 40 Cannes Lions and over 100 Eurobest awards, including three Grand Prix. In 2012, Geoffrey was named as one of Business Insider's list of the 25 Most Creative People in Advertising; in 2013, he made it to the top of that list, with his work lauded as "amongst the best advertising ever seen." More recently, his work has won a Grand Prix and Happiness Brussels named 'Creative Agency of the Year' at the New York Festivals 2019 and 2021. In both years Happiness has also been named Agency of the Year in Belgium. Since 2017, Happiness Saigon has been agency of the year in the South-East Asia region for five years consecutively. Geoffrey believes in the power of creativity and humanity — and in Happiness, which fuels both.

Geoffrey he is also part of the global creative council of FCB.

Till Hohmann Chief Creative Officer, Memac Ogilvy MENA

Till currently oversee the creative product for Memac Ogilvy's 13 offices across 11 markets.

This is his second time around at the agency, having served as Executive Creative Director of the UAE division from 2007 to 2010.

During his early tenure, Till helped pioneer innovative digital, brand, and social offerings, restructuring the agency's creative product and helping drive major growth in the midst of the global recession. Memac Ogilvy became one of the most successful agencies in the region during those years, being named Agency of the Year at Dubai Lynx 2010.

Since departing the region, Till grew into one of the world's most notable creatives, delivering work for many sectors, and being recognised at the industry's most prestigious award shows worldwide. He is a proven leader and expert in achieving growth for clients not only financially, but responsibly, sustainably, and culturally.

Susan Hosking Executive Creative Director, Mother

Susan is an ECD at Mother, working internationally across the Mother offices. She's been at Mother from its early days, and in that time she's worked across most of Mother's clients at some point or another. Susan's mixed-up accent can be attributed to her originating from New Zealand, living in the US and settling in the UK.

Cass Jam and Fee Millist Creative Directors, CHE Proximity Australia

Fee Millist (in white) and Cass Jam (in black), aka FASS, partnered up at CHEP Sydney in 2020, where they're now Creative Directors. Collectively FASS has over 20 years of industry experience, working on everything from burgers to banks. Cass started her career as a glass blower, before becoming an Art Director in Sydney. She's also spent time in London, working at Leo Burnett. Fee honed her craft in Sydney, working at the likes of Saatchi & Saatchi, DDB and BWM. Her work has been recognised at every major award show from One Show to D&AD, Cannes to Spikes.

Andy Jex Chief Creative Officer, TBWA London

This advertising adventure has taken Andy from DDB to Fallon, via Mother and Saatchi & Saatchi to where he now resides at TBWA\London. He has created a multitude of work for clients including Walkers, BBC, Stella Artois, Coca Cola, Carlsberg, EE and Lidl. At Mother he was particularly proud of the "dehydrated-noodle-double" campaign and creating iconic work for both Pot Noodle AND Supernoodles. Andy has won awards across the board, most recently a Cannes Grand Prix for Beco soap.

Bridget Johnson Executive Creative Director, Boys + Girls Dublin

What do you do when you've spent 20 years in some of South Africa's best agencies making iconic work on cherished brands with many of the finest minds in the industry? You wait for a global pandemic to move across the world to Ireland and start all over again.

Crazy? Brave? Maybe. But then both are qualities which have served Bridget well in her career and ultimately what led her to being awarded over 75 awards including Cannes Lions, Clio's, The One Show pencils, Andy award, ICADS, Sharks, Loeries and Effies. Her particular shade of crazy is probably not what got her selected as a judge at Cannes, D&AD, The One Show, at the ICADS, Sharks and Loeries, however.

In the 24 months prior to moving to Ireland, Bridget helped build South Africa's largest black female-led agency, The Riverbed, by bringing together different disciplines, cultures and perspectives. During her time there, the agency garnered a record number of awards, (including their first Loerie Awards) and an unprecedented year of business growth in 2019/2020.

Now in Ireland, Bridget is loving immersing herself in a completely new culture and a country full of talent and opportunities. In an industry (and world) that's crazier than ever and where nothing is predictable, 'brave' and 'crazy' are in high demand and, as always, she's up for it.

Natalie Lam Chief Creative Officer, Publicis Groupe APAC/MENA

A hopeless romantic who still believes in universal beauty and human truth.

Rob Lenois Chief Creative Officer Vaynermedia

Rob Lenois is the Chief Creative Officer at VaynerMedia. In this role he oversees the agency's global creative product across the offices in New York, Los Angeles, London, Singapore and Mexico City. Rob is bullish on creating culturally relevant creative that is impactful and further drives the client's business. Since joining VaynerMedia, Rob has transformed the agency's creative product which has resulted in producing the most-talked about Super Bowl spot for Planters, the award-winning "The Future Official Sponsor" campaign for Budweiser and the culturally relevant "Mess We Miss" film with Pepsi.

Prior to joining VaynerMedia in November 2019, Rob was Deputy Chief Creative Officer of Grey New York, where he was responsible for creating business-driving, award-winning work for clients such as Volvo, Febreze, Hasbro and Darden Restaurants. Under his leadership, the agency was awarded its first-ever Grand Prix Lion, Titanium Lion and Creative Effectiveness Lion at the Cannes Lions International Festival of Creativity. Rob first gained the industry's attention as Associate Creative Director at Saatchi & Saatchi New York, where he helped launch a campaign for the inaugural non-stop flight from New York to Tahiti for Air Tahiti Nui. He then went to BBDO New York, where he helped Cingular Wireless transition to AT&T. Upon rejoining Saatchi & Saatchi, Lenois was a key leader on the Miller High Life and Wendy's groups. In addition to Cannes, hiswork has been recognized at every top international creative show, including the One Show, D&AD, Clio's and AICP.

Jenny Mak Creative Partner DDB Sydney

For the last 20 years, Jenny has been building brands and solving big business problems with creativity. From developing and crafting traditional through-the-line advertising campaigns to executing highly targeted social media and digital campaigns, she creates work that matters, work that changes behaviour, affects culture and transforms the fortunes of businesses.

Driving work that seeks to make positive change in the world, Mak launched Coca-Cola Australia's biggest packaging transformation ever, making Australia the first country in the world where all Coca-Cola bottles 600ml and below will be made entirely from 100% recycled plastic on an ongoing basis. Mak also delivered the highly awarded #colouryoursummer campaign for Coca-Cola, which utilised world-first mobile image recognition technology that read coloured cans as codes to unlock over 125 unique branded mobile games, 70 pieces of branded content, access to teen idols, real world experiences and activations, interactive online banners and social discussions.

As well as her proven creative track record, Mak is well known for nurturing creative talent and building thriving creative cultures. She believes in creating an environment where people have the confidence, skills and freedom to do their best work and because of this, is respected and valued by clients and staff alike. Always looking for ways to give back, Mak is an active mentor to other women in the industry and has taught as the principal creative instructor at the Miami Ad School Strategic Bootcamp for the last three years.

Miriam Malta Creative Director at Ogilvy Spain

Miriam began her career in 2007 working as an Art Assistant at Escala Comunicação and later at DCS Propaganda, both independent agencies in Porto Alegre, south of Brazil.

After three years and seeking for a more challenging role, she moved to São Paulo to work at Africa Propaganda, where she spent five years as an Art Director, creating campaigns for clients such as Mitsubishi, Budweiser and Heinz.

The experience with global brands prepared Miriam for an international move and in 2015 she started working at Ogilvy Madrid, where she created campaigns for clients like Ford Motors and Mondelez.

In 2019 she became the Creative Supervisor for brands including Iberia Airlines and Mondelez before, one year later, becoming Creative Director, the position she holds today, overseeing ING Direct and AliExpress among other clients.

The past 15 years of hard work have brought her recognition and the opportunity to judge shows such as The Caples. They have allowed her to live in two different countries, acquire many friends and a stray cat called Lupi.

Prerna Mehra Creative Director and Head of Design at MullenLowe MENA

Prerna's abilities as a designer and a thinker come from a keen understanding of multiple disciplines which makes her a very sought-after and new-age brand creatives in the world.

In her current role, she looks after all things design, social, and creative (of course!) at MullenLowe MENA.

Although her stint has been a little over a year, her impact has been far-reaching and head-turning. Her central role and leadership have been behind some of the most famous campaigns in the past year as well as projects that have aided nation-building ventures as well.

The Emirates Mars Orbit Insertion and The World's Tallest Donation Box are two mammoth endeavors where she played a pivotal role.

World's Tallest Donation box has won multiple awards in regional and international advertising competitions, including at Cresta, the Webbys, the Caples, Lynx, Gerety, and Shorty Social Good Awards.

Winning awards is a thing she is probably used to by now. In 2019 she was cited as the "Most Influential Youth Marketing Professional" in India. She has been on the jury for Immortal Awards, Dubai Lynx, and Young Guns by One Show and has been a speaker at some of the most prestigious art and design Colleges in India.

Prerna's knack for design was also spotted at a young age, by Cannes, who presented her with the prestigious Young Lions Design Award (India). And she has lived up to that promise.

Today, she has over a decade of creative and digital experience across some of India's most renowned creative agencies such as JWT, Ogilvy, Creativeland Asia, Cheil Worldwide.

At MullenLowe MENA, she works on some of the top brands at the firm, such as the Emirates, Samsung, Coca-Cola, Majid Al Futtaim, First Abu Dhabi Bank, Audi, Morris Garages, GSK, Honda, Philips, Yum Foods, Eicher Volvo, Avon New York, Parle Agro, McNROE, Cisco and Godrej among others. Phew, that was a long list!

That was a bit about her 9 to 5.

From 5 to 9 she loves her fashion and has even designed clothes for Miss India-World along with accessories and jewelry for Avon's bestsellers. She feels any creative task adds tremendously to her design versatility.

Prerna is an avid traveler and hates being in the city for too long. She believes she would have been a farmer had the diversion of advertising and marketing hadn't taken place.

Al Moseley Global Chair and Chief Creative Officer 180

Al has spent over three decades working on iconic global brands at some of the world's most renowned agencies. He has won and judged every major advertising award worldwide. Prior to joining 180, Al worked at TBWA, Mother, and Wieden+Kennedy, bringing his creative talents and leadership to clients such as Lululemon, Under Armour, PlayStation, Apple, Electronic Arts, Nike, Coca-Cola, Heineken, and Procter & Gamble.

He now lives in Los Angeles with his wife and youngest son. In his spare time Al enjoys: hiking, eating plant based food and waxing his board…chess board that is.

Lucas Peon Chief Creative Officer, The Gate London

Lucas is a multifaceted creative leader whose passion lies in building and leading multidisciplinary teams to drive highly distinctive work that grows brands and businesses by understanding the world we live in and how we live it. He comes armed with a unique background that includes heading film production companies, digital agencies, and traditional agencies.

He has successfully generated award-winning work for prominent clients such as Nespresso, Shell, Nestle, Procter & Gamble, HSBC, Heineken, Microsoft, and Danone.

His approach has been celebrated at leading festivals across the globe, such as Cannes Lions, D&AD, One Show, Webbys, and Clios. And it has allowed him to successfully run, build and merge creative departments in South America, North America, and Europe, for companies ranging from start-ups to network-owned, global agencies.

Currently, Lucas is Chief Creative Officer at MSQ-owned The Gate. Only two years after he joined, he has already helped the agency reach historical milestones such as winning its first Cannes Lions, D&AD, Clios, and One Show awards. Positioning The Gate as "top performing UK small agency at D&AD and Cannes" in 2021, and helped it make highly competitive industry lists such as "Campaign Magazine's Top 15 campaigns of 2020" among others.

Before The Gate, Lucas led J Walter Thompson, London's creative team (now Wunderman Thompson) as Executive Creative Director. Under his leadership, the office achieved its best creative awards performance in over three decades, with more than 200 awards, including 10 Cannes Lions (with the first ever Lion for BT Sport and the first Gold Lion for HSBC), 9 D&ADs pencils, and 10 Clios, among others. Additionally, with his legacy, the agency won 95 awards in 2020 – the most of any UK creative agency. Before that, he was Executive Creative Director and Chief Creative Officer at POSSIBLE (first in the US and later in the UK), one of the largest digital agencies of the WPP group.

Felipe Porta Creative Director, Porta, Santiago, Chile

Felipe is a Chilean Creative Director/Copywriter. His work has been recognized at festivals such as The One Show, Cannes Lions, London International Awards, The Caples Awards, El Ojo de Iberoamerica, among others.

Today he works as Creative Director at Porta, the largest independent agency in Chile, leading the creative team of Santander Bank, one of the 20 largest banks in the world.

In addition, for the past 9 years, he has worked as the Creative Director for the Chilean Red Cross, developing national and international campaigns, where "First Line for the Front Line" stands out: the campaign with which he obtained more than 20 international awards during 2021, including Gold award at The Caples Awards, the first for Chile in the festival's history.

Vineet Raheja Head of Creative, ITV

Vineet is a highly skilled creative director with over 20 years' UK and international advertising experience. In the UK, he has worked for large network agencies such as McCann but also for creative independents such as HHCL. His work has been recognised at both national and international award shows including Cannes, D&AD, One Show, New York Festival and Caples.

In 2020, Vineet was voted by 40/Forty to be part of an official list of the forty best creative leaders from around the globe. More recently, he joined ITV Commercial to lead the Creative Development and Creative Production teams across the nine offices that make up their Nations and Regions team.

Nayaab Rais Creative Director, FP7 McCann UAE

With an overall industry experience of 16 years, spanning Middle East & North Africa, Asia-Pacific and India, Nayaab has been responsible for memorable campaigns for brands like Mastercard, Coca-Cola, Pepsi, HSBC, Kraft, Volkswagen, Mercedes Benz, Johnson & Johnson, Emirates, and more. She has served as a jury member and has received honours across festivals including Clios, Cannes, D&AD, One Show, New York Festival, Loeries and, of course, The Caples among others. Which has helped her rank as one of the Top 15 Creative Directors globally.

Her overarching philosophy is to create beautifully simple and witty work, which helps businesses get fame and ultimately, more growth.

Michael Scantlebury Founder and Exceutive Creative Director, Impero

Proudly independent, Impero's creative philosophy is that patience is not a virtue. The agency works with brands which want to work at speed and which want to connect with youth-culture. They work both globally and locally with brands such as Pernod Ricard, Anheuser-Busch InBev, [email protected], Estée Lauder, General Mills and PUIG, to name a few.

The agency was recently shortlisted for Campaign's Agency of the Year 2021 in two categories, Independent AOTY and Integrated AOTY. And is a past winner of The Drum's DADI agency of the Year,

Michael is originally from New Zealand, where he created his first online start-up as a teenager. He was behind New Zealand's largest online dining guide (Menus.co.nz) and later Australasia's most visited movie publication (Flicks.com.au), both of which were acquired before Michael set up Impero in the UK.

Though he has been called him "one of advertising's nice guys," he has some pointed opinions on what's wrong with our industry and isn't shy in voicing them.

Gary Scheiner Executive Vice President & Executive Creative Director at CDM Princeton

Gary brings a unique perspective to CDMP as its Executive Creative Director, having spent the majority of his career with one foot in the health and wellness space and the other in industries as diverse as automotive, technology, telecommunications, and travel & leisure. Gary spent the first 15 years of his career in direct marketing agencies O&M Direct and MRM Worldwide, where he learned the power of actionable, measurable marketing. He then moved on to executive leadership roles at general agencies FCB and TBWA\Chiat\Day, where he developed integrated campaigns for national and global brands. As Rosetta's first Chief Creative Officer, he immersed himself in all things digital, building robust eCRM campaigns, mobile apps, social media programs, and cutting-edge augmented reality experiences. His work there helped that agency be named AdAge's #1 Agency to Watch in 2011. At Arnold Worldwide, Gary built a consumer health and wellness business (his third one at 3 different agencies), which became the fastest growing business unit in the company. As chief creative officer of greyhealth group, Gary led a team of talented and passionate creative problem solvers who developing innovative solutions across HCP, consumer, medical education, access, and payer for some of the world's biggest and boldest health and wellness companies.

This rich set of experiences has allowed him to apply learnings from disparate industries to create differentiating work that has driven meaningful business impact for his clients. He sold 2,000 SUVs through the mail, sight unseen, for GMC Trucks. He launched the Michael J. Fox Foundation for Parkinson's Research and helped it raise over $30 million in private donations. His healthcare campaigns for Schering-Plough and Allergan both became cultural icons that lit up social media and late night talk shows. In fact, AdWeek listed his Viberzi campaign #26 on the top 50 most talked about campaigns of 2016. (It was the only healthcare campaign on the list.)

And his work has been honored with everything from Cannes Gold Lions to Clios, Caples, Kellys, ADDYs, NY Festival Best of Show, DMA ECHO Awards Best of Show (twice), Webbys, OMMAs, and more. In 2018, Gary was inducted into the DTC Perspectives Hall of Fame for a career of creating differentiating, motivating consumer healthcare marketing.

In his spare time, Gary gives back to the industry that has given him so much. He has sat on the Ad Council Campaign Review Committee, ran the Caples International Awards Show, he's taught at the 4As and Miami Ad School, and he's served on numerous award show juries.

When not working, Gary can be found at home with his wife of 29 years, navigating the equally challenging waters of raising two daughters, Meredith, 25, and Lindsey, 19. It's no wonder he finds work easier.

Andrea Siqueira Executive Creative Director, FCB Chicago

Currently a SVP Executive Creative Director at FCB Chicago, Andrea Siqueira was named the Best Brazilian Creative of 2019 and has collected awards around the world as well as being a juror at all the major festivals.

Andrea is passionate about the work and cares not just about the ideas, but about the people. She likes to work in a collaborative way, connecting creative talent with the rest of the agency.

Some of Andrea's favourite creative work includes: Hersheys "HerShe" campaigns from 2020 and 2021, PUMA's "The 9'58 Biography Book", PUMA "#eKingPele" , Citroen's "A Hundred years Scarves Collection" and PepsiCo eQlibri's "The Sorority Pack".

Alongside her work, Andrea has 2 lovely kids that wait for her to read for them before bedtime every day.

Eloise Smith Group Creative Director, Amazon EU

Eloise is Group Creative Director at Amazon. And no, she's not responsible for delivering your packages, before you ask. She's actually quite busy creating campaigns for one of the biggest advertisers in the world, on everything from Prime to retail to Alexa.

Before going client-side, Eloise was creative director of independent agency George & Dragon. Before that, she was joint ECD of Mullen Lowe London. And before that, she was ECD of Mullen Lowe Profero. And back in the mists of time, she used to work with our venerable President of Jury, Ben Mooge, at Work Club.

When she's not working, Eloise has a side hustle in writing children's fiction. Her debut title is out this May with Chicken House Books. She cannot entirely promise not to occasionally plug her book during the awards.

Mike Spirkovski Former Chief Creative Officer, Saatchi & Saatchi Australia

Mike's career spans 20 years in the industry, where he has led some of the top agencies in Australia as well as running his own agency. During 2018 - 2019 Mike was appointed Chairman of AWARD - The Australasian Writers and Art Directors Organisation - who educate and inspire the next creative generation.

During his career, Mike has been highly awarded for both creativity and effectiveness. His proudest moment was creating the Earth Hour initiative, now a globally recognised brand, with billions of supporters worldwide. Mike's affinity for purposeful ideas has continued throughout his career with 5 FUND for UNICEF, Toyota's Landcruiser Emergency Network, Westpac Rescue Rashie and very recently in 2020, Donation Dollar for the Royal Australian Mint.

He sits on the Saatchi & Saatchi Worldwide Creative Board as well as the Worldwide Toyota Creative Leadership Team.

In 2021, under Mike's leadership, Saatchi & Saatchi became Australia's most awarded agency at D&AD, Cannes, One Show, New York Festivals, Spikes Asia and LIA. Saatchi & Saatchi also took out several 'Best in Show, Grands Prix and Agency of the Year titles. In addition, Mike is ranked the No1 CCO in Asia Pacific by the One Club Global creative rankings.

In April 2022 Mike resigned from his current position to move in to another, as yet undisclosed role, within Publicis Groupe.

Imogen Tazzyman Executive Creative Director, McCann Manchester

Imogen began her career at McCann Manchester, working across many clients including Aldi, Scholl and Durex, before heading down to McCann London.

There, Imogen worked with brands such as Subway, Bisto and MasterCard before moving to Karmarama to create some of the most awarded, talked about and effective work in the UK for The British Army and Confused.com.

Her work has been recognised at all the major award shows including Cannes Lions, D&AD, Creative Circle, Campaign Big, IPA Effectiveness and the DMAs. She also sits on the Global Creative Council for Snapchat and was a recipient of Campaign's Female Frontiers award for Conquering Creativity.

Imogen finally came full circle in 2020, returning to McCann Manchester as ECD.

Tom Wenborn Executive Creative Director, Thinkerbell Australia

Tom began his creative career as a designer before becoming a copywriter, then a designer again, then an art director before settling somewhere in-between.

He has spent the last decade working at Australia's top agencies including CHE Proximity and Saatchi & Saatchi, creating some of the country's most popular and effective campaigns for clients including Cadbury, Westpac, Toyota, Devondale, Furphy, Foxtel, Hahn and Bega.

His work has been recognized over 100 times at major award shows including D&AD, Cannes, Clios, New York Festivals, London International Awards, The Effies, Young Guns and most importantly Caples. His campaigns have also been featured in Contagious' Best & Bravest as well as the Financial Review's Most Innovative List.

He is passionate about simple work that makes a difference, whether that's helping unfuck the environment or making your Nanna laugh, both are equally important.

Jon Wicks Creative Director, LEGO Agency

Jon has been working in advertising for almost 15 years with stints at Arnold KLP, Cheil, VCCP and now in-house at The LEGO Group.

Highlights include building an 'Earth Rover' Robot for Samsung that explored the world to demonstrate a 4G camera, scooping up awards on the way. Creating a campaign for Nationwide using spoken-word poets to talk about mutual values and give voices to people who aren't often heard. And putting families on display in a big glass box to help Amnesty International fight a bill set to take away refugee families' rights (which passed in the House of Commons).

Joining the LEGO group to help build the inhouse agency was an easy choice. In two short years the agency has managed to launch a new global positioning and brand campaign for the LEGO group with Rebuild The World. It has streamed the first ever LEGO Con, launched a partnership with Adidas featuring a LEGO brick Adidas Superstar and has broken the internet with a Baby Yoda mini figure.

Dagmara Witek-Kusmider Chief Creative Director, Publicis Worldwide Poland

Dagmara manages teams of 36 creatives and designers working across Publicis Poland, Publicis Lion and Publicis Health in Poland.

She has won awards at many international festivals that appreciate creativity and effectiveness, including Cannes Lions, Cresta, Golden Drum, Mixx Awards, Golden Eagles, Golden Arrow and The Effie awards.

She has been a juror of KTR festival, Young Talents Festival and Hospitals of The Future.

She has created campaigns for clients including P&G, Prudential, BNP Paribas, Nestle, Renault, Sanofi, Maspex, PGE, PKP Intercity, Orange, Coca Cola, Kompania Piwowarska, MTV, Netflix, and Garnier.

As a graduate of Polish philology at the University of Warsaw and Master of Management at the HCE in Paris and at the Warsaw School of Economics, she combines creativity with a business perspective.

Dagmara is proud to be an initiator and VP for communication of the Foundation K.I.D.S.Children Hospital Innovators' Club, which is transforming paediatric facilities in Poland through the application of technology and business methodologies.

She is an ambassador of diversity and as a mentor of the Business in Women's Hands programme (Women's Entrepreneurial Network), supports entrepreneurial women in creating their own companies.

Privately, she is the mother of two sons, who are the source of many inspirations, including a love of football. In addition, she enjoys skiing, good books and new technologies.

Ann Wixley Executive Creative Director, Wavemaker UK

Ann pioneered the role of Creative Director in a media agency in London after moving to the UK from South Africa in 2007. Awards include an IPA Grand Prix for Effectiveness and Silver Cannes Media Lion. She's a regular judge for industry awards including serving on the Branded Content Cannes Lions jury. Her first job was in the performing arts as a principal ballet dancer, working for South Africa's State theatres where she performed at Nelson Mandela's inauguration. Ann is a regular mentor for creative talent including School of Communications Arts for over ten years, joining their faculty as creative director for the 2017 intake.

Andy Wyeth Executive Creative Director, BBDO Germany

Andy started his career in New Zealand and is now an ECD at BBDO Germany. The work he has been involved with has helped rank BBDO Germany as the top creative agency in the country in 2021. Andy is one of the most highly awarded creatives in Germany with his name on countless Lions, One Show Pencils and the coveted D&AD Yellow Pencil. He's also won multiple Grands Prix, from the Effies to Euro Best. Andy is married and has two amazing kids and a rescued scruffy Spanish street dog at home to cuddle. After work, Andy has a passion for creating art, photography, playing guitar and writing in third person. Find out more at andywyeth.com