The Caples Awards 2021. London
View 2021 Winners →
With huge thanks to BBDO and to WPP for support
Photo: Julian Hanford
Our thanks to WPP and to BBDO for supporting The Caples
The Caples Awards is run by creative people for creative people. So when Covid came calling in 2020, we opted to make the show free to enter. And to keep it that way. Free.
We're not in this to make money but to recognise and reward great work because we know from personal experience how hard it is to do. On the other hand, we need some money if we are to continue to exist.
So we are stoked, chuffed and pumped that both BBDO and WPP are supporting The Caples 2021.
This is such an encouraging message for all of us in the creative community.
In declaring a shared commitment to creativity, both Andrew Robertson and Mark Read together with their Chief Creative Officers David Lubars and Rob Reilly are suggesting that however much the world may have changed recently, the transformative power of a simple idea has never been so important.
We are as grateful for the message as for the financial help.
Andrew Robertson
President/CEO, BBDO Worldwide

David Lubars
CCO, BBDO Worldwide

Mark Read
CEO, WPP

Rob Reilly
Global CCO, WPP
At Caples Central we are singing the names of Robertson, Lubars, Read and Reilly in four-part harmony.
The Caples Awards 2021
Free to enter
Isn't it time someone changed the model?
Well, we're committed to maintaining The Caples as the first global awards show that doesn't want your money. We want your very best work.
We can do this because The Caples is run by creative people for creative people. In other words, we're idiots. But idiots with a mission. To recognise and reward work that SELLS because we know how darn difficult it is.
FREE – let's qualify that
Up until April 30th 2021 you can enter work at no cost. After that there is a one-week extension till May 8th BUT we will whack you with a latecomer fee of £350 per campaign. (Each campaign can be entered four times, remember. So it's not that punitive. The reason we have to do this is late entries lead to big overtime costs which we can't afford.)
See the ENTRY KIT for details.
You can only enter one piece of work four times
In 2020, some agencies entered all their work into all the categories, indiscriminately, leaving us to sort it out for them. (Thanks!)
In 2021, to make it possible for a wider spectrum of work to win awards, we're restricting to the number of entries you can make for any campaign or idea to FOUR.
So choose your categories carefully.
Still, it's four free bites at the cherry.
A new Covid category
We're introducing the Covid Category – for obvious reasons. This is any idea in any medium that was created as a result of and in direct response to the virus.
Full details of this and the other 13 categories are in The 2021 Caples Awards Entry Kit, HERE

Proud to have branding in asia as our media partner in APAC
The Caples Awards is a global advertising and marketing communications awards show run by creative people for creative people to recognise and reward work that works.
It is the world's leading awards show to celebrate creativity in what used to be direct marketing. Today, that's any idea that gets people to respond, to reply, to click, like, link, share or experience the brand at first-hand. It can be measured by media impressions as well as by sign-ups, registrations and sales.
The Caples Awards 2021
Jury President
Steve Aldridge
UK Chief Creative Officer, Wunderman Thompson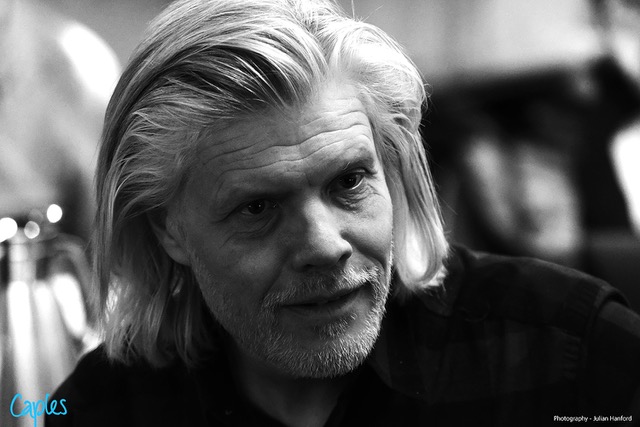 Steve is known for being a creative champion, a successful business founder and an effective network leader. His mantra "None of us are as creative as all of us", ensures everyone contributes and their opinions count. His approach is to nurture inclusivity and collaboration, building teams that want to work together.
Since joining Wunderman Thompson as Chief Creative Officer in early 2019, the agency's creative output has gone from strength to strength. Working with the likes of HSBC, BT, Macallan, KitKat and Microsoft, Wunderman Thompson has produced inspiring, effective and culturally engaging work across the entire customer journey. Under Steve's leadership the agency has produced a record number of award wins at all major shows including Gold at Cannes Lions, Gold at Caples 2020, one of the UK's nine D&AD Yellow Pencils and metal at Creative Circle, Eurobest, Lovies, Marketing Week Masters and Fab, to name a few.
Prior to Wunderman Thompson, Steve co-founded creative agency Partners Andrews Aldridge, which won over 200 awards including Agency of the Decade. Partners Andrews Aldridge became part of the Engine Group in 2008, where Steve held the title of Group ECD.
Steve was a juror at The Caples Awards 2019.
Our Judges so far →
Entry Categories for 2021
Ambient/Guerilla/OOH
Branded Content
Creative Use of Data
Digital B to B
Digital B to C
Direct Mail
Innovation
Integrated
Mobile
Not for Profit
PR
Radical new strategy
NEW! Response to Covid
Traditional media
More Details →
In addition, the jury will present awards for
Best Art Direction/Design
Best Writing
Best in Show, sponsored by BBDO Worldwide
Also, the Courageous Client Award, sponsored by WPP, for any client whose work at The Caples 2021 is evidence of marketing chutzpah and conviction that creativity pays.
In 2018, when former creative directors Patrick Collister and Duncan Gray took over management of The Caples, recognising that many awards shows had become bloated and expensive, they slashed the number of categories from 26 to 13 today. This means winning a Caples is harder. But more valuable.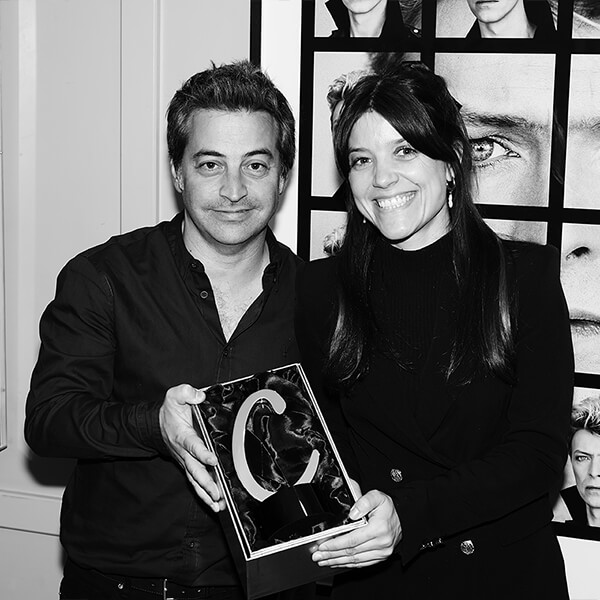 Caples 2019: Lucas Peon and Marina Hidalgo,
Wunderman Thompson London, collecting Gold for HSBC