Run by creatives for creatives

Open for entries 2 January
Judging 15 May – 3 May
Awards ceremony 16 May
Three new categories for 2024.
AI (including the Metaverse) – at the request of the 2024 President.
With incredible speed, generative AIs such as ChatGPT, Midjourney, Dall-E and others have created great opportunities (as well as rousing great fears) in how advertising is imagined and created. But there are other AIs as well which, through apps and experiences, are helping create astonishingly immersive and memorable 'moments that matter'.
Digital Ad Spaces
Hoping to see and reward more work from this unloved corner of advertising. It is estimated $700 billion will have been spent on digital advertising by the time 2023 ends. Somewhere in that tidal wave of display and video advertising there must be a few examples of ingenious personalisation, imaginative interactivity and arresting engagement.
Social and Influencer
To reflect the dynamic and evolving landscape of advertising we are looking for outstanding examples that harness the power of social media, engage audiences authentically and leverage influencers to drive brand awareness, consideration and conversion.
There are 17 other categories to enter and, provided it is appropriate to the relevant categories, you may enter any one piece of work in as many categories as you wish.
The Caples Awards 2024
Jury President
David Harris
Executive Creative Director, Deloitte UK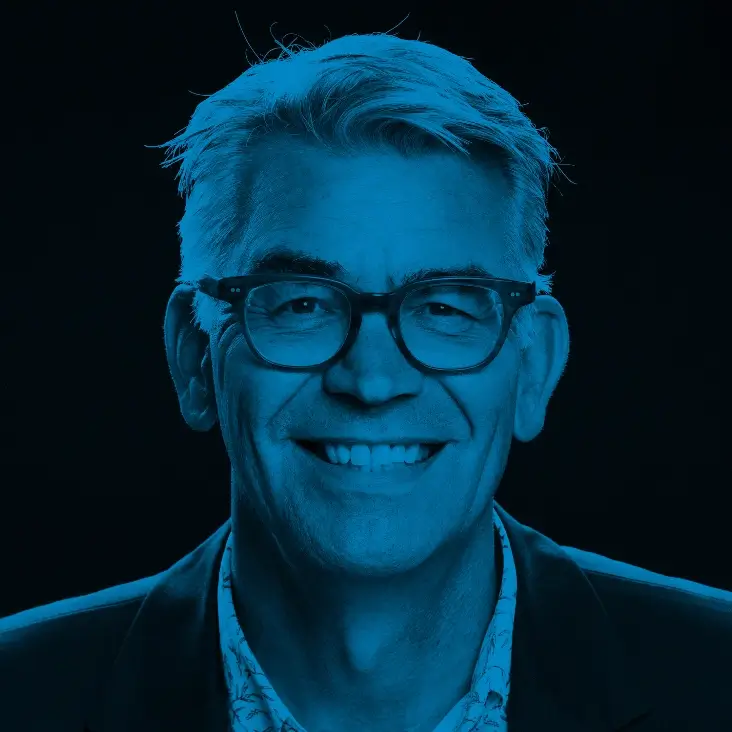 He says:
Started life working in traditional ad agencies. Won a few awards and discovered 'integrated' campaigns. Became Creative Director at IMP (part of DMB&B) an integrated agency, won a few awards and took it top of Campaign's Creative League. Co-founded LIDA, M&C's 'most creative and commercial start-up' and discovered the excitement of digital campaigns. Joined as ECD at Wunderman after it had merged its 'interactive', direct, and automotive divisions. Won a few awards and discovered global campaigns were fun, but not conducive to having a family. Enjoyed a short stint at Draft FCB as ECD then gyro:UK as CCO and discovered the intellectual challenge of B2B campaigns. Won some awards. Met a client from Deloitte who suggested my skills could be better employed helping consultants articulate their thinking. Currently ECD at Deloitte heading up the in-house agency. And still winning awards.
We say:
David is an old friend of The Caples. He's been a winner and he's been a juror. Here he is judging The Caples Awards in 2018.

As digital transformation continues to turn advertising inside out and our definitions of creativity twist and turn, we're delighted to have our first-ever consultancy-side President. That said, don't expect David's mission statement to be too left-brained. As an art director (and an artist) of substance, he believes fervently in work that cuts through the noise and creates impact. What the Deloitte influence may do is to strengthen a right-brained conviction that measurement is increasingly important as clients seek greater integration of all the parts of their business. What we have, then, is a whole-brained President. In himself a reflection of our times.
Fees
Covid has come and gone. And while we were all trying to deal with lockdown and its aftermath, entering The Caples was free.
Now we need to start charging entry fees again.
BUT, sticking to our mantra of 'creatives for creatives', we are charging less than we did in 2019 when entries were £300 for individual submissions and £350 for campaigns.
The 2024 fees are lower than any other global awards show.
As former Creative Directors ourselves we know how tight budgets are.
Also, to help keep costs down, we have limited awards to just 20 categories. To keep it simple, there is just one standard price for all entries, be they for individual pieces or for campaigns of multiple elements.
A single piece can also be entered as part of a campaign – entered twice – if you wish the judges to consider it both individually and collectively to win two awards.
The special awards are free. All entries are automatically judged for their craft, be it Art Direction/Design or Copy/Writing. Golds, Silvers and Bronze awards can be made at the jury's discretion.
In some instances, an idea which has won Silver or Bronze in its entry category has been given Gold for craft.
All entries up to March 28th
£245 +VAT in the UK

All late entries from March 29th to April 6th
£295 +VAT in the UK
We charge a late-entry fee because creative directors like to leave everything to the last moment. In one year, we had nearly a thousand entries AFTER the first deadline. This puts a strain on the techies who have to prepare everything for the judges' inspection.
Entry Categories for 2024
AI (including the Metaverse) NEW
Ambient/Guerilla/Out of Home
Audio
B to B
Branded Content
Creative Use of Data
Digital Ad Spaces NEW
Direct Mail
Gaming
Innovation
Integrated
Mobile
New Product or Service Launch
Not for Profit
PR
Print
Radical new strategy
Self-Promotion
Social and Influencer NEW
TV and Video Advertising
More Details →
Jury Prizes
The jury will award a Best in Show award to one outstanding example of creativity.
This cannot be a Not for Profit campaign and must be for work with clear commercial purpose.
While there are no categories for Best Art Direction/Design and for Best Copywriting/Writing, the jury will identify campaigns they believe demonstrate great craft skills and award them accordingly.
See last year's WINNERS