We went ahead with
The Caples Awards 2020.
But we made it a FREE TO ENTER competition.
While many agencies have frozen everything they possibly can, including their awards budgets, we want to offer a tiny bit of human warmth.
(Our own business has icicles hanging from it but we're feeling positive about the future. The dark days will lighten up. Yay!)
We went ahead because:
We'd hate people to look back and see a black hole where creativity in 2019-20 should have been. We want our Book of the Show 2020 to be as crammed with great work as any year.
We have assembled a team of fantastic judges from around the world, who are keen to meet up and talk about the wonderful world of ideas, even if it's in Zoom.
You may want to show us some love next year and enter everything you can think of (when we'll be charging entry fees again).
Respect
Some creative people won't want to submit to The Caples, because even great advertising looks pretty trivial when there are people fighting for their lives.
We respect that position. Arriving at ours has not been easy.
It's defiance, really. We want to keep up some semblance of normality in the hope that we can all recover from the ravages of Coronavirus sooner rather than later.
There's fear too.
Can the business survive till next year?
(Yes, probably.)
Will we be able to cope this year if we get a massive number of entries?
(Yes, definitely.)
What else would we do in April?
(Drive each other nuts.)
We say that The Caples is an awards show run by creative people for creative people.
We want to demonstrate that we mean it.
Please support The Caples Awards with your work. In so doing we hope you will feel you are also supporting your peers, our industry, creativity itself.
Patrick Collister/Duncan Gray
Custodians of The Caples Awards
The Caples Awards is a global advertising and marketing communications awards show run by creative people for creative people to recognise and reward work that works.
It is the world's leading awards show to celebrate creativity in what used to be direct marketing. Today, that's any idea that gets people to respond, to reply, to click, like, link, share or experience the brand at first-hand. It can be measured by media impressions as well as by sign-ups, registrations and sales.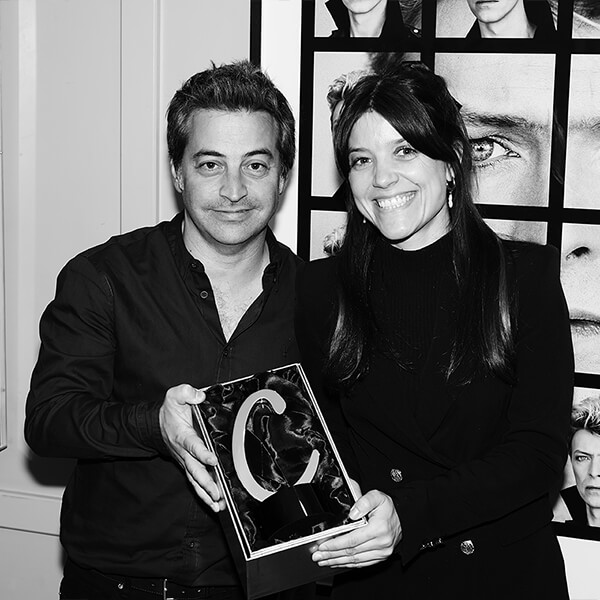 Caples 2019: Lucas Peon and Marina Hidalgo,
Wunderman Thompson London, collecting Gold for HSBC
The Caples Awards 2020
Jury President
Nicky Bullard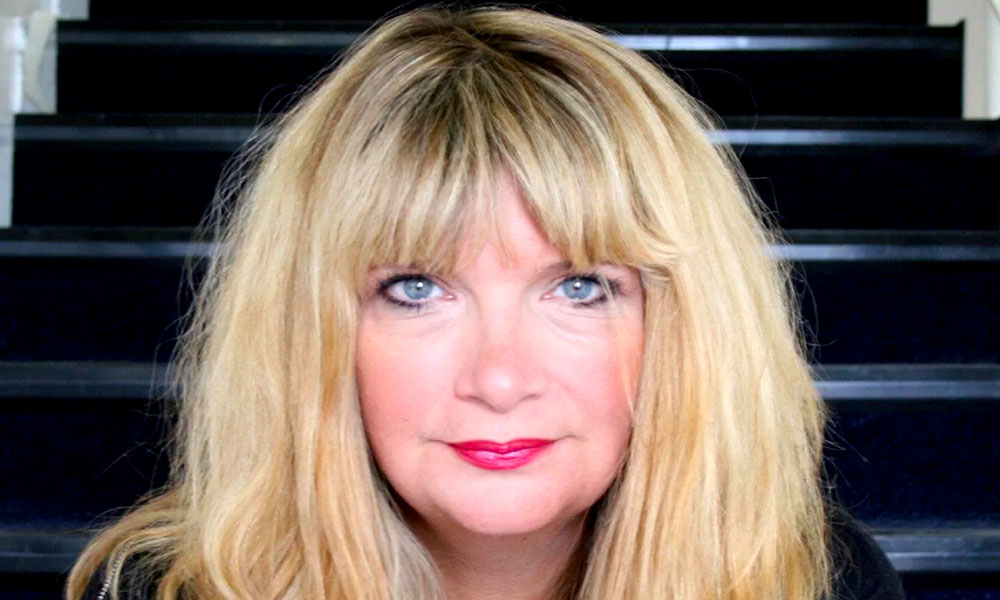 After 30 years as a copywriter writing across every discipline, Nicky became the first woman in the UK to be both the Chief Creative Officer and Chairwoman of a major agency.
She has judged at almost every major awards show including The Caples 2018. In 2019 she was Chairwoman of the Direct jury at Cannes Lions.
She has won many awards herself as well as helping others win hundreds of gongs at LIDA and now at MRM/McCann London.
New entry categories for 2020
Entry Categories
Ambient/Guerilla/Outdoor
Branded Content
Creative Use of Data
Digital B to C
Digital B to B
Direct Mail
Innovation
Integrated
Mobile
Not for Profit
PR
Traditional media
Radical new strategy
More Details →
In 2018, when former creative directors Patrick Collister and Duncan Gray took over management of The Caples, recognising that many awards shows had become bloated and expensive, they slashed the number of categories from 26 to 13 today. This means winning a Caples is harder. But more valuable.
At the judges' discretion, Gold awards may be made for;
Best Copy
Best design/Art Direction
Best in Show
New in 2020, at Nicky Bullard's insistence, The Courageous Client Award