Andi Emerson Award
The Andi Emerson Award is given in commemoration of the remarkable woman who founded The Caples Awards in 1978. It is the personal gift of the President of the Jury and is made each year to any person who has made an outstanding contribution to creativity in advertising.
This year, Ben Mooge has nominated David Kolbusz, the outgoing Chief Creative Officer of Droga5 London.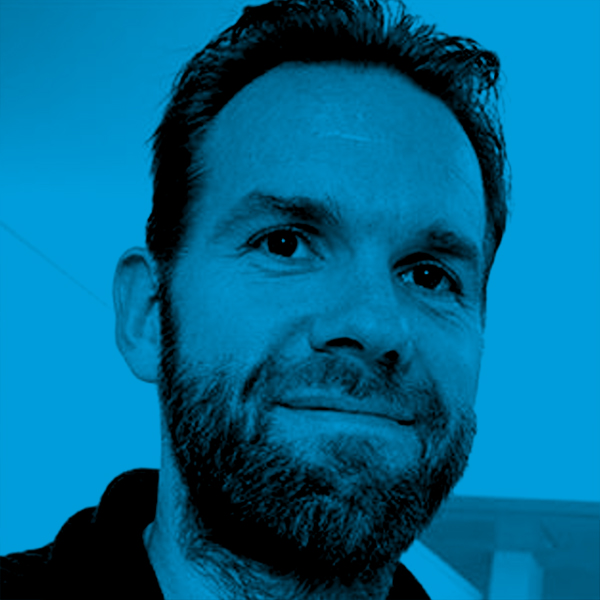 Ben writes:
The Caples team tell me this award is 'given by The President to any person they believe has made a significant contribution to creativity'.
Well. There's one person who's made an undeniably significant contribution to creativity. And to writing, in particular. Writing, he says, starting a sentence with an And.
You know David's work when you encounter it. It's the original stuff. The anti-manifesto. The character studies, with the characterful characters. The jokes that are actually funny, not advertising-funny. The left-field thoughts that hit you right in the side.
The endlines that tell the whole story.
'Amazon. Great shows stay with you.'
'Axe Apollo. Nothing beats an astronaut. Ever.'
'Rustlers. What a time to be alive.'
The ads that you know from the title alone.
'3 Little Pigs.'
'Sporty Girl.'
And those moments that no-one else would put in a commercial.
"Shed's on fire."
"I hope there isn't a boy hiding behind this curtain."
Just the fact that it's always Greg on the phone in the Setapp ads.
I worked with an early version of David Kolbusz at Mother a lifetime ago, and since then I've watched him evolve into the most original thinker in the industry while elevating the companies he keeps to outstanding levels, firstly at BBH, and latterly Droga5.
David put Droga5 in London not just on the map but firmly at the top of the creative tree.
I can't think of anyone more deserving to be recognised for his creativity.
Our industry is richer for having David in it.