Why Enter?
Creative integrity
The Caples is judged by top creative directors who come to London because they want to.
They come at their own expense to look at great work and to be inspired by what they see.
They get to take it back and share it with their own communities.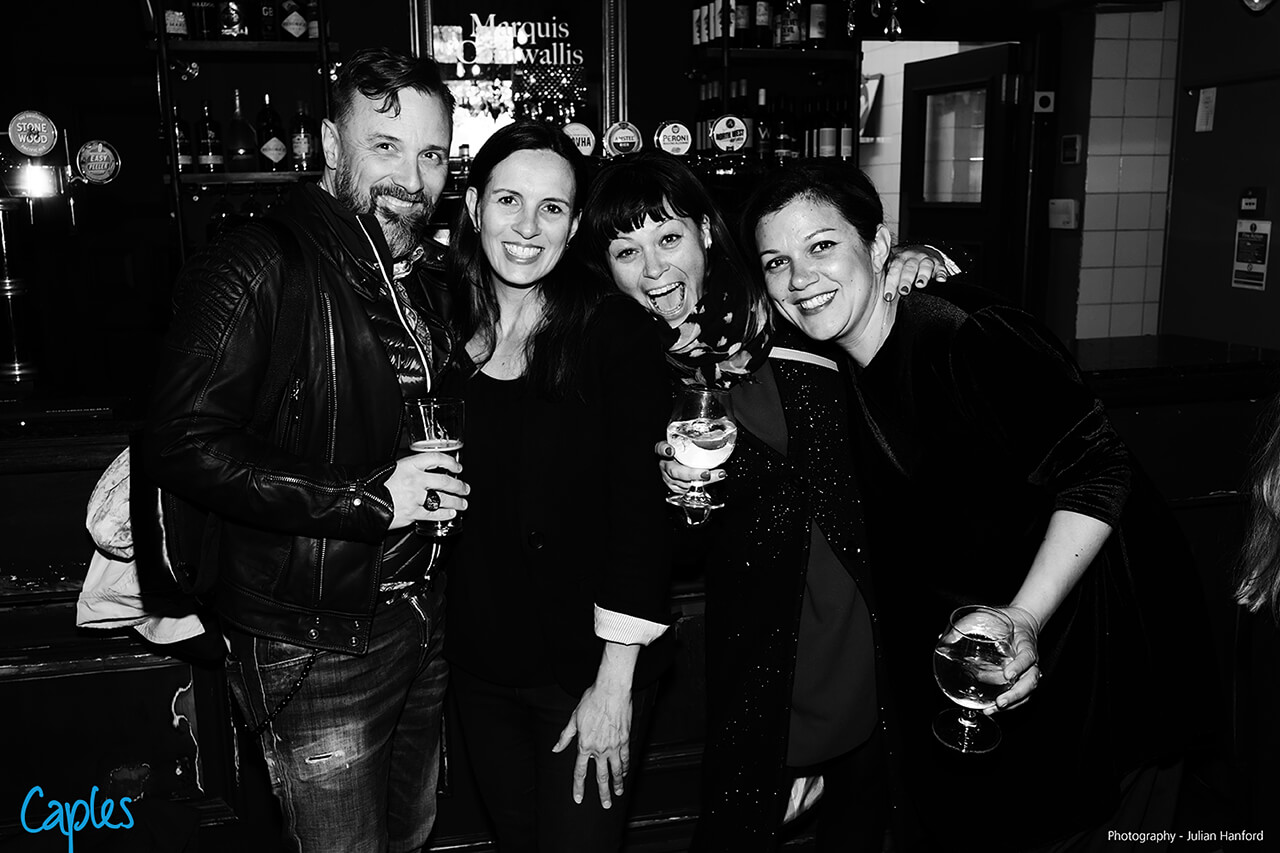 René Eugster from Switzerland, Kay Cochran from the USA, Klaartje Galle from Belgium
The book
The Caples Awards Book of the Show gets mailed to every creative director who enters work. Also to every marketer whose work has been entered.
The ambition is to get the book in front of as many clients as possible to promote both great work and the agencies who are doing it.
Many thanks to Xerox Corporation for sponsoring production. It was printed by Hobs Group using Xerox's Iridesse? print system, which prints with both clear inks and metallic inks - gold, silver and bronze.
See the connection?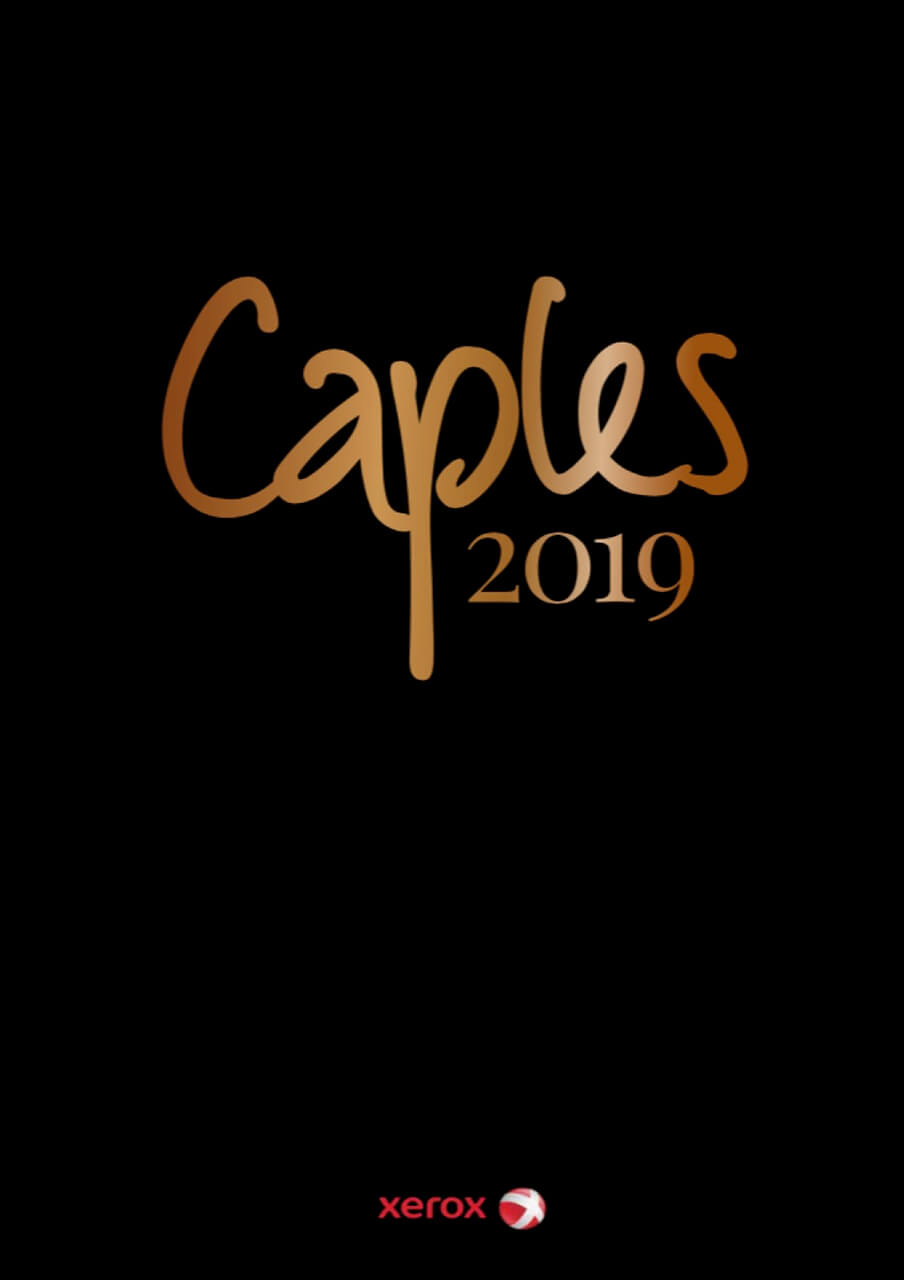 The C word
Yes, community.
The Caples is a community of creative directors, many of whom are serial jurors.
This year's President, Nicky Bullard, has judged The Caples four or five times.
Similarly, René Eugster from Agentur am Flughafen, Switzerland, and Jonathan Butts, CCO of Blackwing Creative, San Francisco, have judged on multiple occasions.
Jurors stay in touch with each other.
Become friends.
Economy
The entry costs of The Caples Awards are deliberately low compared to many other international awards shows.
Awards budgets are under pressure and The Caples Awards has responded by reducing the number of categories and simplifying the cost structure. In fact, it can actually cost less to enter in 2020 than it did in 2019.
Creative people
The Caples is run by creative people for creative people.
In 2019, a 'famous' creative director was invited to speak at the awards dinner.
His fee was eye-watering.
"Don't kid me," he told a mutual friend. "They're in the business of making money and so am I."
True. But in rebuilding The Caples, no profits have been taken. The money has gone and continues to go back into the business.
For instance, we want to be able to give silver and bronze trophies to winners as well as the Artomatic individually-produced certificates. And when we can, we will.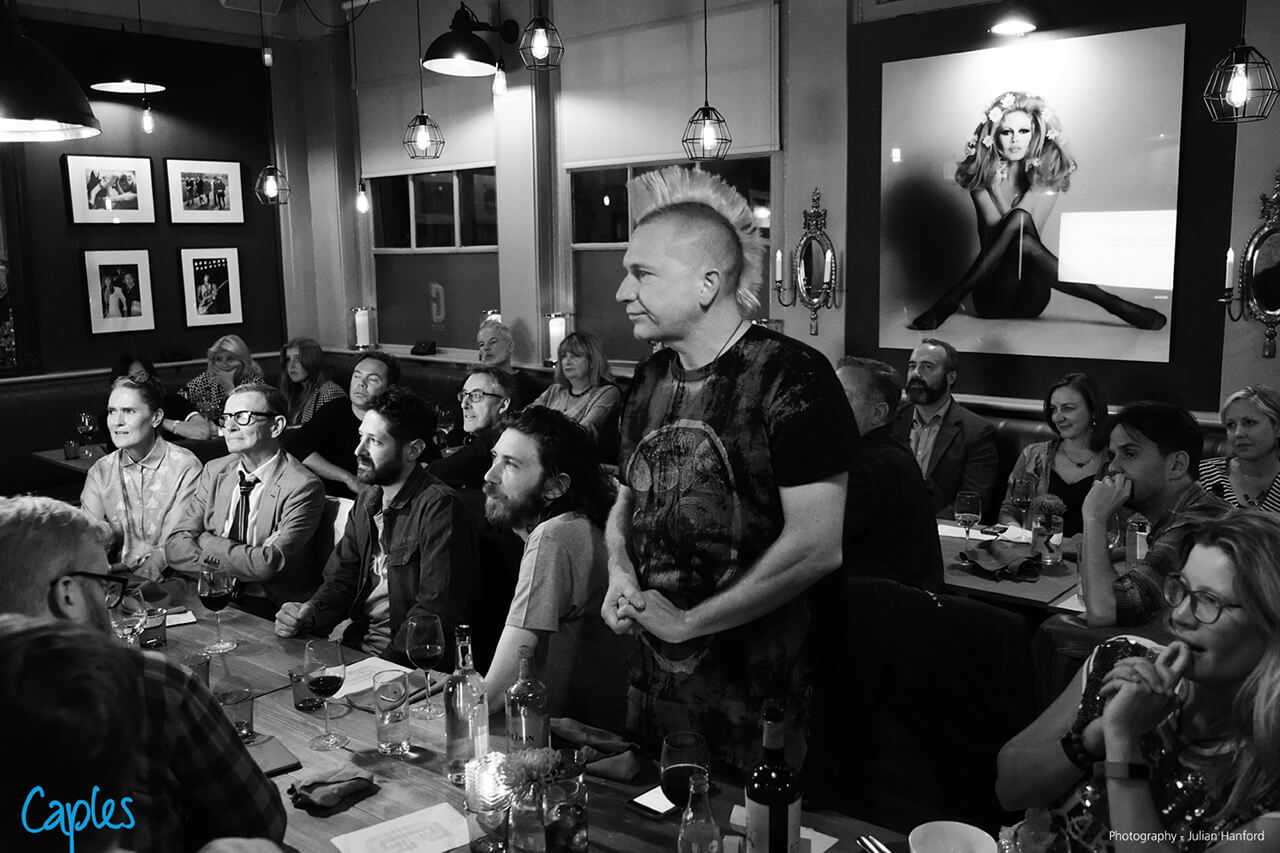 The Caples Awards 2018 - celebrated in a pub
Creativity
Jurors like judging The Caples because they are free to make as many, or as few, awards as they choose. It is all about creativity.
Every President instructs the jury to vote for great ideas over impressive numbers.
As a consequence, the winning work is always good enough to win major awards elsewhere.
Five Caples Golds won Gold Lions six weeks later at Cannes, two won Silver
Legacy
The Caples Awards has existed for 42 years, serving to honour what used to be called Direct Marketing but is now anything that elicits some sort of measurable response.
At a time when advertising is under attack from all sides, The Caples is a reminder that intelligent, clever ideas don't just give brands a commercial edge, they help salvage the reputation of the industry.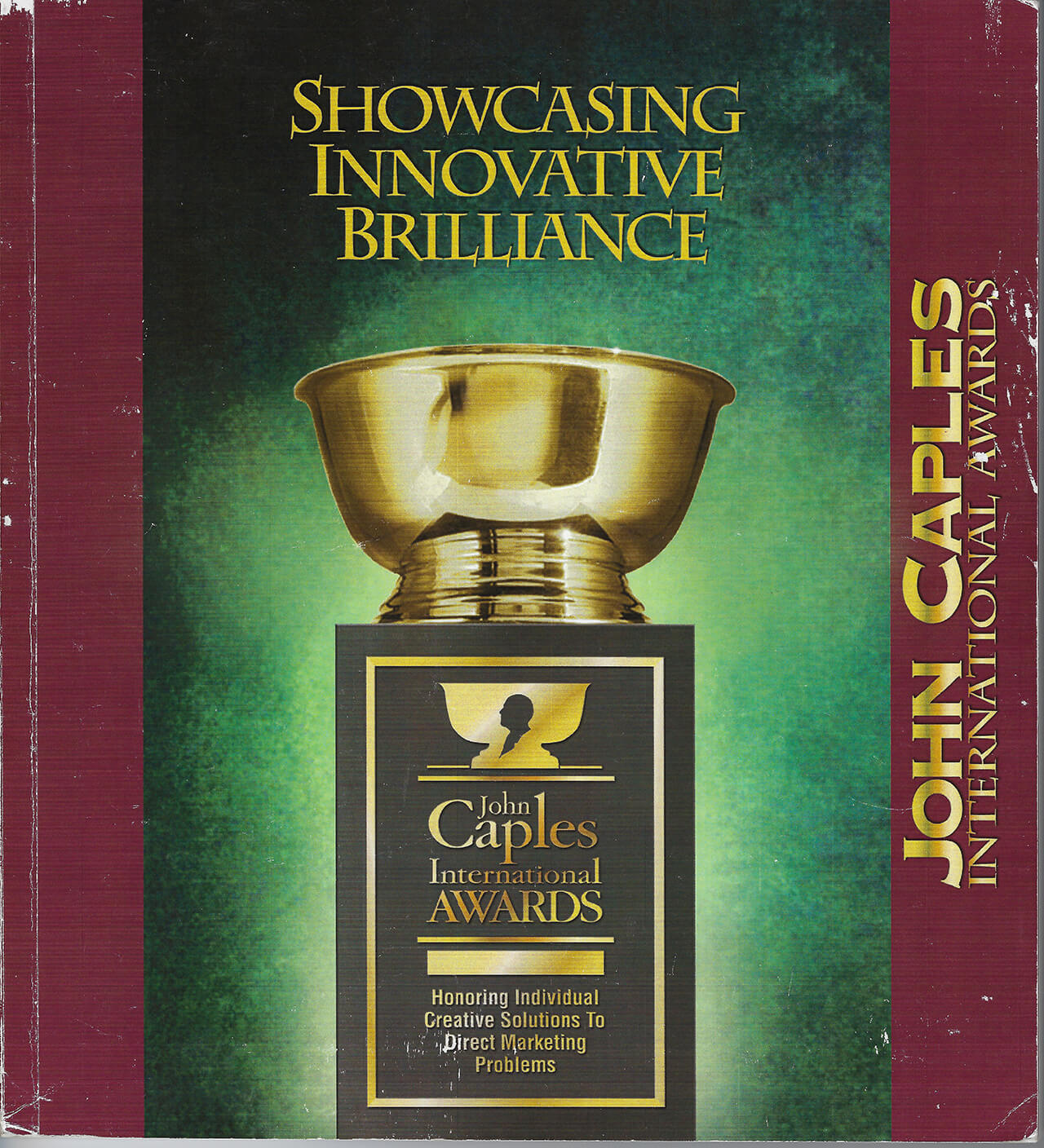 The Caples Book of the Show 2007
Explanations
What makes The Caples Awards different is that the jury's views on why an entry was given an award are published in the Book of the Show.
All entrants whose work does not get shortlisted are given feedback as to why.
Any entrant can ask for, and receive, feedback from the jury.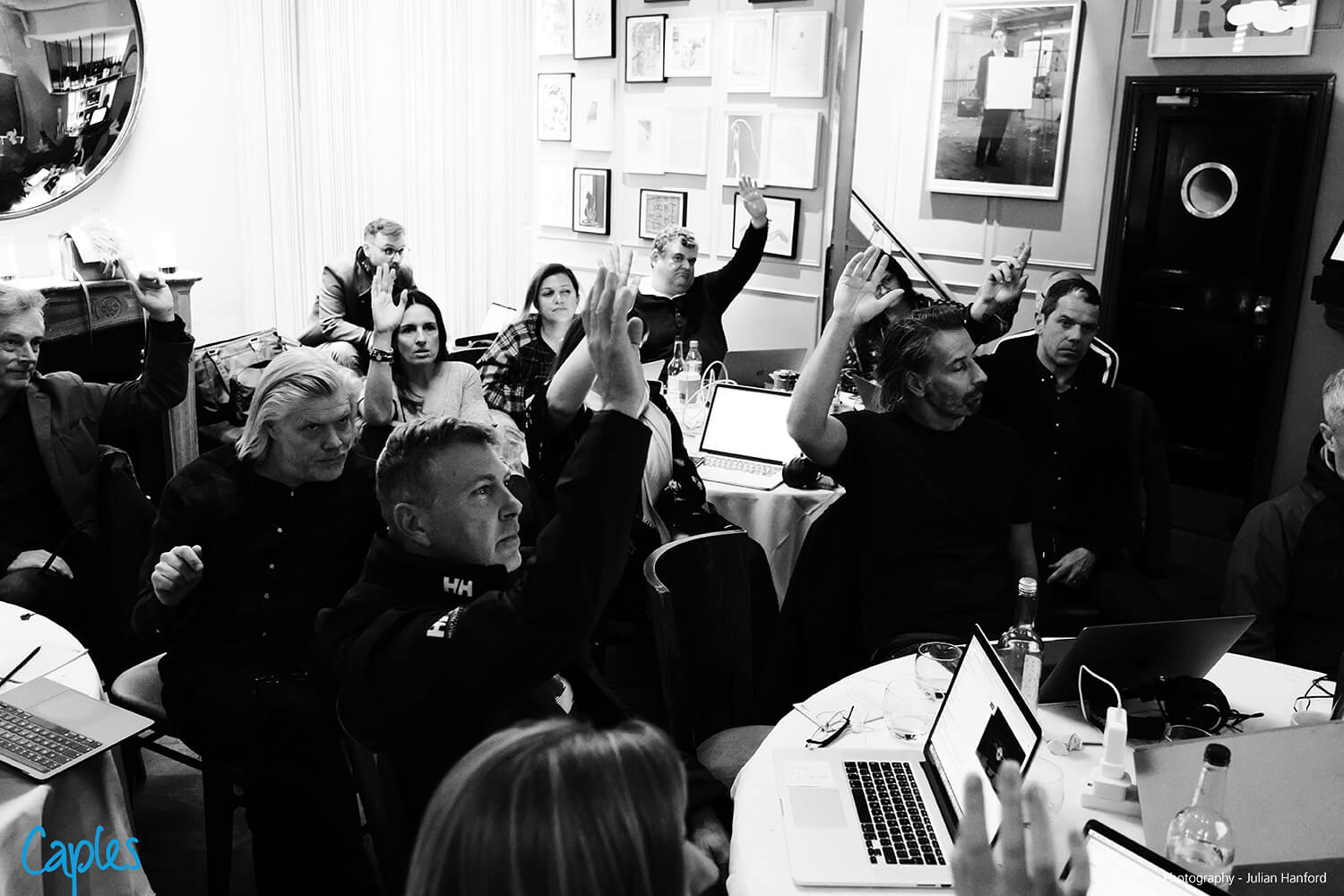 Voting for Golds in 2019
Enter Now →